Thanks to The National Memo for selecting an excerpt from my new book, Liking Ike, for its Weekend Reader. From the introduction:
A reality star is now a major party presidential candidate, but it turns out, celebrity politics are not a new thing.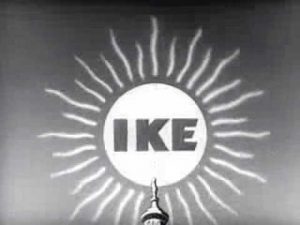 In Liking Ike, author David Haven Blake explores the crucial and often overlooked role that celebrities and advertising agencies had in Dwight Eisenhower's presidency. Even by today's standards, many Americans will be surprised to learn that celebrities of the time were a constant presence in political strategies, and particularly in Eisenhower's campaigns.
Using original interviews and archival material, Blake explains how Madison Avenue executives used celebrities as tools in politics as the age of Television began.
 Continued at The National Memo